We are pleased to share with all of you that we are beginning the process of Open-Sourcing our new and improved ISAAC curriculum. Open-Sourcing our curriculum allows our current and future families and students access to themes, skills, and content across grade levels and content areas. Our teachers and staff have worked tirelessly over the past few years to redevelop our curriculum to align with all of the new National and State Standards, including the Next Generation Science Standards (NGSS), the new Connecticut Common Core State Standards (CCSS), the Connecticut C3 Social Studies Standards, and the National Core Arts Standards.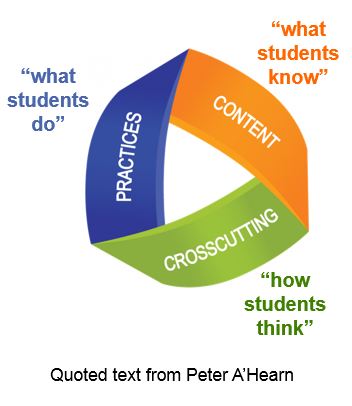 This alignment improves our ability to empower students to be courageous students who are difference makers - thinking and speaking with complexity, producing high quality work, and supporting the 21st century skills they will need to succeed in the evolving global economy. This year, you will have access to our Unit Inventory, a document that shows the trajectory of each course and class, along with dates of our Interim Assessments - these interim assessments are not state tests, but will serve as key indicators for teachers, families, and students regarding their progress towards mastering the standards in our curriculum.
Our goal is to continue building our curriculum outwards and eventually giving access to Unit Plans and Summative Assessments (sorry students, there won't be any answers to tests!). This is an exciting and important step for everyone at ISAAC as a learning community.