David C. Howes - Principal and Executive Director
Dear ISAAC Students and Families,
I hope that you have all been enjoying restful, joyful, and enriching summer vacations! I want to welcome all new students to our community and to welcome back all returning students. It has been a productive and re-energizing summer as we prepare for the 2018-2019 school year. We are looking forward to another remarkable school year filled with high quality work, character development, and mastery of knowledge and skills!
First, I am excited to announce some new additions to our staff. Please join me in welcoming:
Mr. Ryan McCammon- 8th grade Science Teacher Mr. Tom Hogan- Music Teacher
Mr. Arthur Lerner- 6th grade Science Teacher Mr. Dean Avery- Social Worker
As ISAAC enters the 2018-2019 school year, we have so much to be excited about as a learning community. Whether it is our concerts, celebrations of learning, student-led conferences, or field work, as a parent you will have a variety of ways to participate in your child's learning and growth in what we call the three dimensions of achievement. ISAAC believes that parents and community are the engine that make our school work and I am pleased to announce that Ms. Sargent will serve in a new role as the Family Support Liaison in order to help strengthen our connections with parents and the community.
As you know, it is ISAAC's mission to inspire our students through the Arts, Communication, and Exploration (A.C.E.) to be difference makers. This year, we have taken several steps to create even more opportunities for students to learn in classrooms that are personalized, collaborative and engaging. One example is a trimester course entitled A.C.E. Seminar where students will develop their habits of scholarship while building their skills of innovation, creativity, collaboration, and critical thinking.
As a result, I am pleased to introduce our new A.C.E. Coaches:
Ms. Williams in 8th grade Ms. Ross in 7th grade Ms. Santos in 6th grade
They will serve as coaches and tutors alongside ISAAC teachers to help all students to achieve more than they think possible.
I am excited to start a new school year with you all. Each new year is full of promises, opportunities, and challenges. And because we are crew, I look forward to working together to overcome the challenges and to celebrating all of our successes! As a reminder the first day of school for all new students is August 29 (a half day) and the first full day for all students is August 30. We lookforward to seeing you all next week!
Yours in Crew,
Mr. Howes
---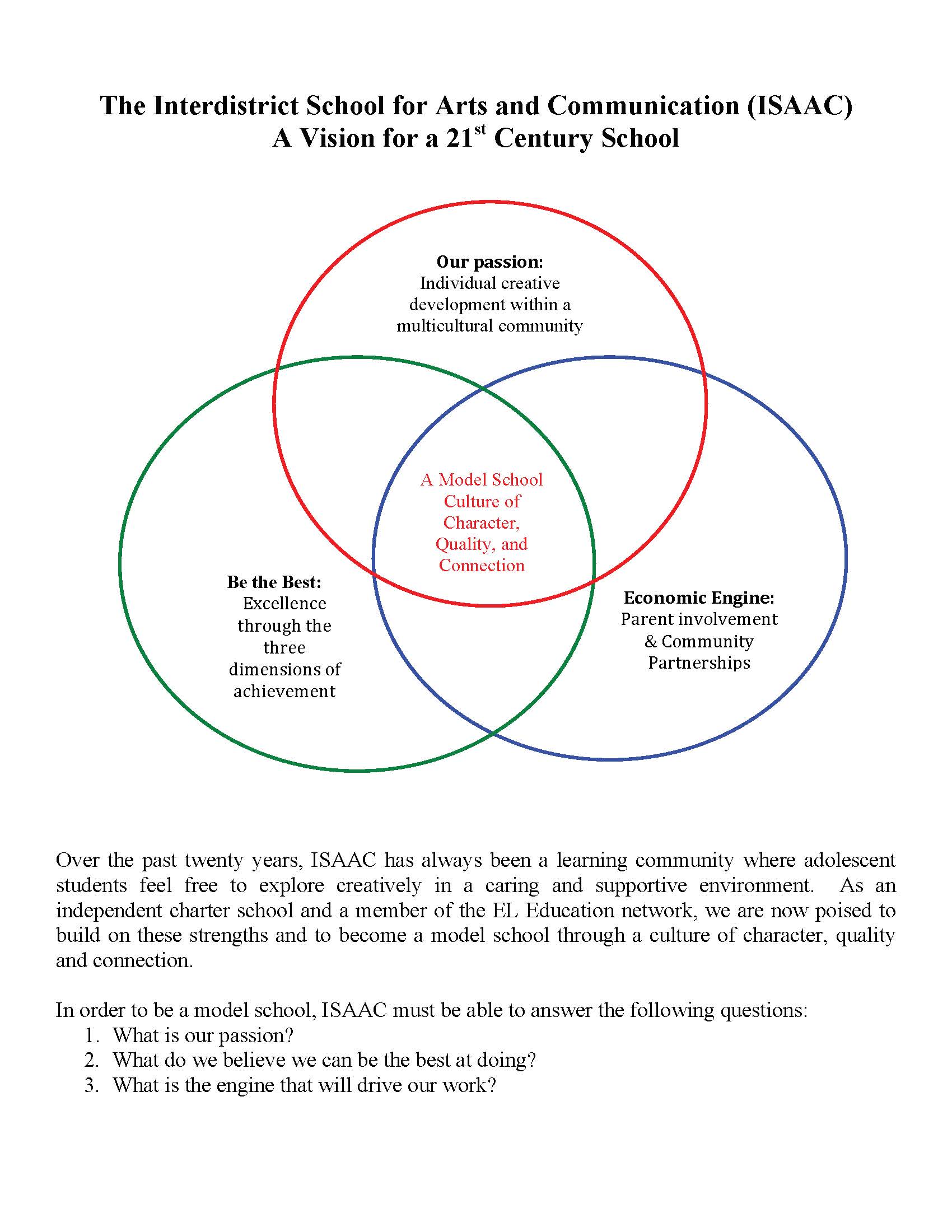 ---
To view the entire Vision document click here