David C. Howes - Principal and Executive Director
Dear ISAAC Students and Families,
We look forward to another remarkable school year filled with exploration, character development, and mastery of knowledge and skills!
I am excited about the new additions to our staff. Please join me in welcoming:
Mrs. McMasters stepped into a new role as the 7th grade math teacher and Mrs. Zegarzewski is teaching Health while continuing in her role as School Counselor. We are fortunate to have such talented and versatile educators!
This school year marks the first year that ISAAC has a 1-1 technology-learning environment. As a result, every student now has access to a technology device in every classroom as we continue to integrate the use of technology into the learning experiences of all ISAAC students. Technology skills are now integrated into everything ISAAC students do—whether they are researching an essential question, developing a presentation using a video production application, or creating a podcast. ISAAC students use technology as an essential tool to achieve in all three dimensions of achievement.
At ISAAC, we have so much to be proud of as a learning community and so much to look forward to doing. Whether it is concerts, celebrations of learning, student-led conferences, or field work, as a parent you have a variety of ways to participate in your child's learning and growth. ISAAC believes that parents and community are the engine that make our school work and we welcome you to join us throughout the year in support of all ISAAC students achieving more than they thought possible in all three dimensions of their achievement: mastery of knowledge and skills, strong character, and high quality work.
Yours in Crew,
Mr. Howes
---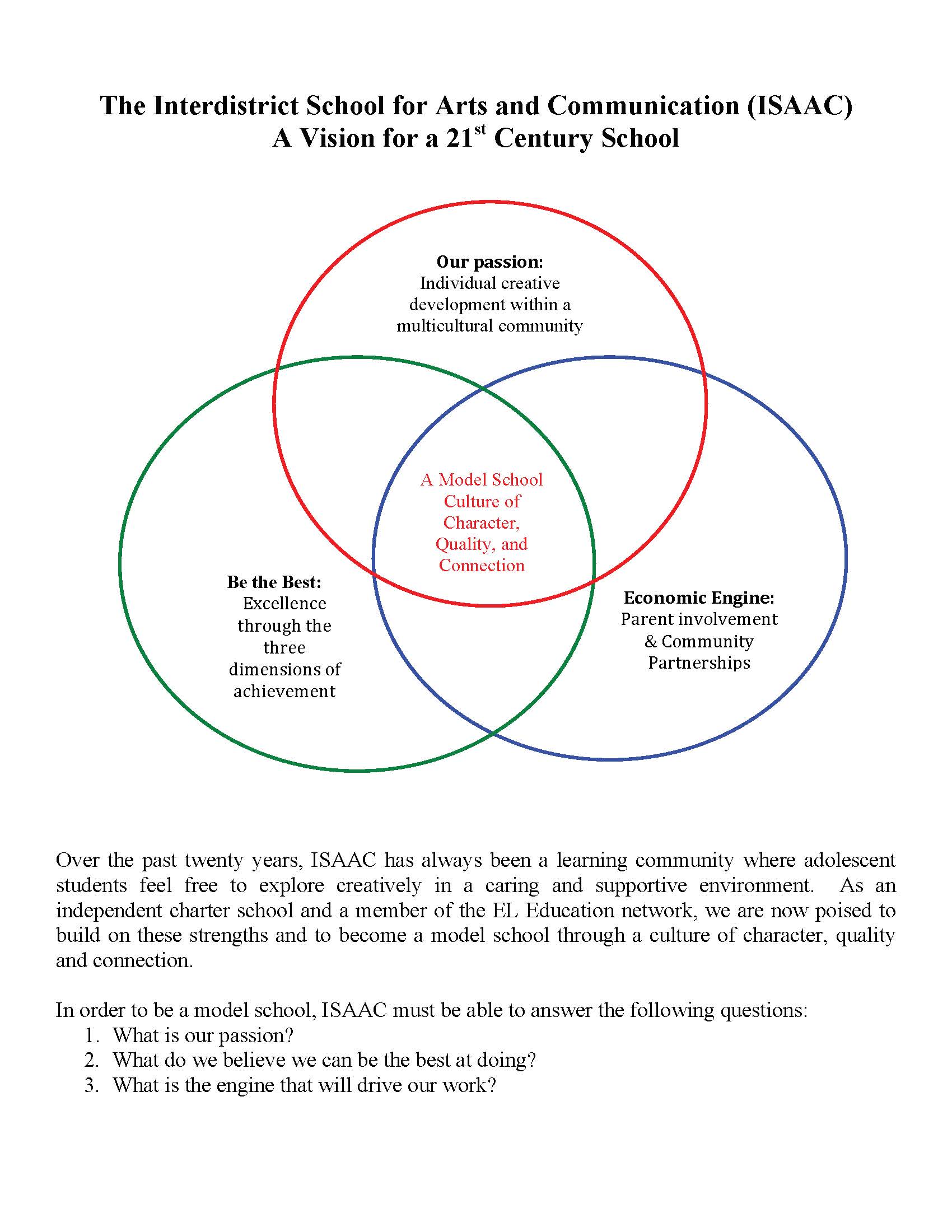 ---
To view the entire Vision document click here