Dear Friends of ISAAC,
We are engaged in a campaign to raise approximately $220,000 in celebration of ISAAC's twentieth year of operation. These funds will be used to support ISAAC's innovative programming goals as we endeavor to become a credentialed Expeditionary Learning (EL) Education school by June 2018.
Two decades ago, a small group of parents and community members had a vision to create a school where adolescents could come together to learn through empathy, curiosity, and perseverance. That was the vision became the Interdistrict School for Arts and Communication (ISAAC), one of Connecticut's first public charter schools, and it is a living vision we carry forward, today.
ISAAC is not a private school. It is a free public school offering education choice to all families throughout southeastern Connecticut. ISAAC is recognized as one of the strongest charter schools in the State, however, limited funding for operations comes from the Connecticut State Department of Education. In fact, as a charter school, ISAAC receives $4,000 less per student than other public schools in the state. In addition, unlike other public schools whose facilities are owned by the municipality, ISAAC owns and pays for its building. Despite twenty years of operating efficiency, state funding is insufficient to meet financial requirements, requiring ISAAC to turn to grants and private contributions.
Why, at this milestone anniversary, are we seeking to become an EL Education school? Because we know students learn best through experiences. With the EL Model, our students will have the opportunity to work directly with industry EXPERTS while immersed in FIELDWORK —building character, discipline and gaining insights into themselves, as a vital step in making great education and career choices. EL Education schools are located all around the country and they represent some of the best schools in their communities for their ability to prepare our children for vibrant, successful futures.
We are not making this ask of supporters, without first supporting ourselves. Beginning with those most impacted by this campaign, students, parents, teachers and staff are all currently engaged in fundraising activities — from bake sales to employee campaigns. In addition, the ISAAC Board of Directors has kick-started the campaign with a $2,200 pledge.
We are working hard, but we all know that students, staff and parents are not going to meet our goal alone, we need the help of our community — we need you.
Please join us in our 20th Anniversary "Expedition for Learning" campaign by making a generous tax-deductible contribution. A gift to ISAAC is an investment in the future of your community, and we offer opportunities for one, two and three year pledges.
To make your gift today, please click here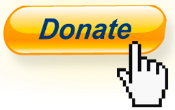 Thank you, in advance, for your generosity.
David Howes Chris Jones
ISAAC Executive Director/Principal ISAAC Board of Directors Chair